Discord Announcement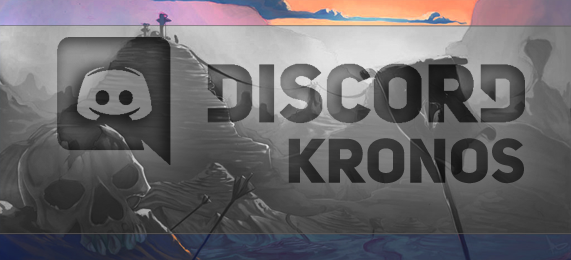 Hello Kronos!
Recently we have noticed an increase in the amount of fan-created Kronos related services, we have seen everything from Discord Servers to Reddits dedicated towards Kronos. We here at the Kronos Team love to see these community driven services. After having hung out with players in fan created discord servers, we noticed just how important it would be to have a service in which the community can chat with eachother, share tips and tricks, get ahold of staff members, and generally have a sweet time!
With that, on behalf of the whole Kronos Team, allow me to introduce the official Kronos Discord. We have been at work creating a custom service to give features to this server, and hope to see everyone on there!
We are introducing features such as a ticket system. That's right! We have heard your complaints, and we are here with a solution. For those that are unable to get the IRC to work, it is possible to submit a ticket trough the discord server. One of our GameMasters will review it as if it was an ingame ticket, and you will (if necessary) be able to communicate with a gamemaster through direct chat. Along with that, there are multiple other actions that our botler (get it? haha, no okay :c) is able to perform just for your entertainment.
Some might be aware of the "Kronos 2 Discord" which is a fanmade discord, one that heavily inspired us to create an official discord. We have taken on some of the team members from their server, and we are excited to work with them in the future to continue on improving the community experience for you guys/girls!
But, the discord isn't just for you. We here at the Kronos Team would like to take the opportunity to create a bond between our players. Discord allows us to quickly deliver announcements, and even speak directly to players. We're excited to see what conversations will arise from this.

Connection information
https://discord.gg/yzQSnNp
We hope to see you there!
Kronos Team